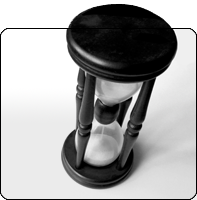 Whether you need a product sales presentation, to develop e-learning material, or archive webcasts and keynote speeches you need your presentations to look polished and professional. Impatica services can do just that while helping you save time and money.
Let Impatica do the content creation for you!
Services offered include presentation creation and conversion, presentation renovation and presentation synchronization.
Synchronization of video/audio with PowerPoint slides, notes and animations using Impatica OnCue and Impatica for PowerPoint.
Add polish to your presentation with professional narration and voice talent services.
Impatica's professionals can prepare your presentation for many types of delivery options:
Online streaming content
CD-ROM or DVD-ROM delivery
We provide customized:
workshops
"lunch and learn" sessions
webinars
e-learning materials to cover all aspects of developing content with Impatica software
Do you have an idea for improving our software in order to better meet your needs?