Add polish to your presentation with professional narration and voice talent services.
Patrick Fry, Creative Director for WebVoicer.com, is a broadcast veteran who is familiar with all aspects of radio, television and video production although his specialties are voice over, script writing and narration. A longtime resident of Ottawa, Ontario, he is fully mobile and works regularly in both Montreal and the Ottawa region.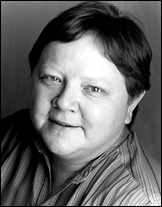 Patrick has been a successful free-lance writer and narrator for the past several years after having held the position of Creative Director for both the CKO Radio Network Eastern region in Ottawa, and before that CJCH/C100 (CHUM LTD.) in Halifax, Nova Scotia.
Patrick has written, directed and narrated corporate, industrial and promotional videos for a number of production companies in the national capital region for such clients as The Senate, The House of Commons, The Ottawa Heart Institute and The Bank of Canada. He designed, scripted and contributed his voice skills to "The Student Toolbox" a series of instructional videos on learning, now in worldwide distribution.
He served as writer, associate producer and narrator for the GLOBAL TV Musical Documentary called, "Without a Song, The Final Concert of The RCMP Band" and was assistant director and English talent director for "Kitchissippi, the Great River" for which he was also provided the creative concept. He designed and scripted the 13 episode instructional series called 'Hockey Goals' for the Aboriginal Peoples Network, and was called upon to produce the English voice-over for the 26 episode series 'A World to Discover' featured on the Outdoor Life Network.
Patrick has appeared in principal roles in Canadian films such as "Stardom" and "La Dernier Souffle" as well as recurring actor roles in the LIFE network sit-com "Misguided Angels" and GLOBAL TV's "The Mystery Files of Shelby Woo." He also provides the voice of "Dad" in the highly acclaimed children's cartoon called, "Caillou" which appears on the Teletoon network and in the United States on PBS. He also has provided character voices for the Teletoon series based on the "For Better or Worse" cartoon strip. His voice is also in demand for a list of hi-tech and computer or web based training.