Downloads for Sony Ericsson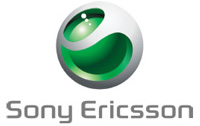 Here is everything you need to get your ShowMate up and running with your Sony Ericsson smartphone.
Impatica for PowerPoint Mobile Edition

(released October 23, 2007)




Use this software to convert PowerPoint presentations for transfer to the Sony Ericsson smartphone and projection with ShowMate.

Release Notes (.pdf file)
ShowMate Updater
Use this software to update your ShowMate firmware and configure your ShowMate for connection to password-protected BlackBerry handhelds via USB.
Requirements: Windows 98/NT/2000/XP/Vista
Version: 2.4.0a
Impatica Viewer
The Impatica Viewer for Sony Ericsson must be installed on your Sony Ericsson handheld before you can load and project presentations. To install it either:
Get the link http://www.impatica.com/iv on your Sony Ericsson handheld and download the application directly;
or
Connect your Sony Ericsson handheld to your Windows PC then copy the files ImpaticaViewer.jad and ImpaticaViewer.jar to your handheld (the files are located in the folder "Impatica Viewer" on your ShowMate CD-ROM). On the handheld, navigate to ImpaticaViewer.jad and choose Install.
Once the application is installed on your handheld, navigate to it, click the More button to open the Applications menu then choose Permissions. Ensure the permissions for Read User Data and Write User Data are set to Never ask.