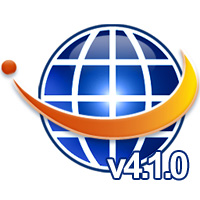 Impatica for PowerPoint v410 for WindowsTM
This beta build of Impatica for PowerPoint for Windows was created to address a known issue with the released version of the software. This beta resolves an issue that prevented Impatica for PowerPoint from launching on certain systems due to a conflict with the installed version of QuickTime. This v4.1.0 beta build should be used if you are experiencing this issue.
This beta software will work with either evaluation or licensed registration information in any of the available views; i.e. Full, Mobile or BlackBerry Edition view.
This issue does not affect Mac users.
To obtain download and installation instructions, please send an email request to beta@impatica.com
There are no known limitations.
To report any issues or provide other feedback, please use the beta program feedback procedure outlined on the Beta Program Overview page.
If the software does not launch, then the beta software has not resolved the issue in your environment. Please follow the instructions located in this Knowledgebase document and inform Impatica Customer Support at support@impatica.com; including your installed Operating System and QuickTime versions in the email.