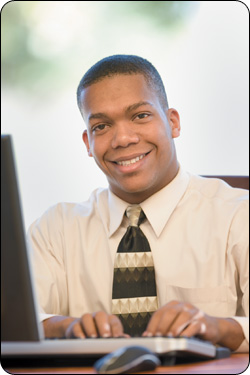 What is a Beta Release?
A beta release is one of many elements employed by Impatica as part of our product quality control cycle. A beta release is used for software/hardware that has not yet completed internal quality control processes but has had a great deal of client interest; i.e. clients are keen to use the product even though it is not yet stable and ready for release. Clients participating in a beta release agree to report found incidents back to Impatica so they can be logged and, ideally, repaired in time for the final release of the product.
Impatica conducts beta programs to allow eager customers and prospects the opportunity to be part of the testing process followed for new and/or improved Impatica products. In addition, we want to collect bug incident reports and enhancement requests for the product in beta release. Therefore, we require ongoing communication and incident reporting to ensure that your input is received and investigated prior to final release.
As a member of the Impatica beta program, you are eligible to participate in the Beta Reward Program. Each time you submit a complete incident report that describes a unique problem or feedback against a beta release product, you will earn a 1% discount towards the purchase of the final product when released; to a maximum of 10% off.
In addition, as a Beta Reward Program member, you:
have privileged access to beta software before it is released,
have the opportunity to influence future development and suggest improvements that may be included in subsequent software/hardware releases.
Program participation is achieved by the use of the Impatica products currently in beta release. Impatica will provide you with download, installation and use information.
Beta software and/or hardware are provided under the terms of the license agreement provided with the software/hardware. Impatica will not be liable for any damages resulting from the use of beta software/hardware. It is important to remember that these are beta applications and so mission critical data should not be used for testing without first making a back-up copy.
As a beta program member, you are encouraged to use the software/hardware as you would expect it to be used normally. Please report any problems that are encountered as soon as possible.
Use of the beta software/hardware indicates your agreement to all terms and conditions outlined in this page and the software/hardware license agreements.
Any known limitations for the current beta release will be listed on the page for that specific product.
Please e-mail any feedback or incident reports as soon as possible to: support@impatica.com
In each correspondence, please provide:
Beta product name and version number
Contact Information:

Organization
Name
Telephone Number
Email address

A description of the handheld being used (if applicable), including:

Handheld model number
Handheld OS version

A description of the issue:

A description of what was being done at the time of the incident.
From time to time, Impatica may request additional information or files. Please gather the requested files in a ZIP file and e-mail the file to Impatica as directed in the request.