Strategic Partners
Distribution Partners & Resellers

B-Connected are the recognised BlackBerry experts in Ireland. B-Connected have implemented over 800 BES solutions throughout Ireland, UK, Germany & the USA. B-Connected have partnered with O2 Ireland® who are one of the biggest data carriers in the country since 2002.
B-Connected enable businesses of all sizes to get more from their BlackBerry investment, making business, more productive, more profitable and allowing people to provide superior customer service through innovative BlackBerry® solutions.
Address:
Unit 213
Blanchardstown Corporate Park II
Ballycoolin
Dublin 15
Ireland

NAViTA is a leading brazilian company in information technology and software development for enterprise portals and wireless and mobile applications for BlackBerry. The company was founded in 2003. Navita gained experience developing web-based projects and software products, providing business solutions based on your own products.
São Paulo
Phone: +55 (11) 3055.2001
Rua Funchal, 411 - cj. 113
Vila Olímpia - São Paulo-SP
Postcode: 04551-060
Florianópolis
Phone: +55 (48) 3225.5396
Av. Araújo Figueiredo, 119 - cj. 403
Centro - Florianópolis-SC
Postcode: 88010-520

INCODE is a Mexican distributor company located in Mexico City focused on mobility solutions for PDAs and smartphones.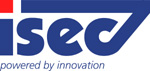 ISEC7 is a system integrator, situated in Germany and Canada. The company supports size independent companies during all phases of conception, implementation and operating of holistic solutions concerning information technology.
Especially in the range of BlackBerry, ISEC7 offers RIM certified services within the scope of its Full Service Center for BlackBerry, including:
consulting,
training,
support and carrier services
development of mobile applications as well as
reselling of 3rd party solutions
The team consists of highly qualified experts on BlackBerry, Microsoft Exchange, Lotus Notes, Novell GroupWise and SAP.
Xenium Solutions is a premier reseller of business enabling mobile data solutions that in the first instance operate on the BlackBerry®. Xenium works closely with developers of BlackBerry mobile data applications and the major networks in the UK and Australia. XeniumSolutions operates from offices in Surrey UK and Melbourne Australia.
Australia
Trading as Muinex Pty Ltd
Melbourne, Victoria
Phone: +61 (0) 408024207